About
Hey! I'm Katie, and I did a sketch per game for most of the 2012 Pirates season. This year I'm doing weekly highlights/recaps.
Here's my feature on ESPN Playbook.
Some other places you can see my work include: 
ksekelsky.com (illustration portfolio)
timetravelbureau.com (a book I wrote about time travel)
thechairparade.bigcartel.com (buy stuff)
And some other Pirates blogs and sites you should be following include:
Rum Bunter
Raise the Jolly Roger
Pirates Prospects 
Email me at: ksekelsky@gmail.com
Follow me on twitter at: @SketchBucn
I also do commissions/freelance illustration. Just contact me at the email above for info!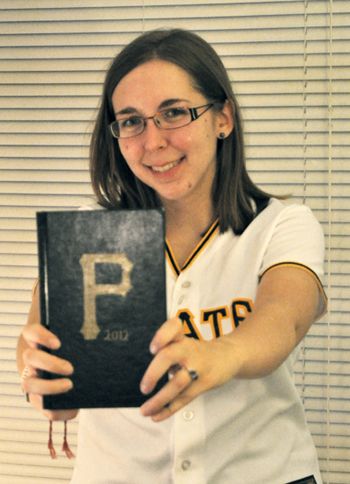 Short URL for this post: http://tmblr.co/Zy4yby