About
Hey! I'm Katie, and I've been doing sketches of Pirates highlights each season since 2012.
Here's my feature on ESPN Playbook.
Some other places you can see my work include: 
ksekelsky.com (illustration portfolio)
timetravelbureau.com (a book I wrote about time travel)
thechairparade.bigcartel.com (buy stuff)
And some other Pirates blogs and sites you should be following include:
Rum Bunter
Raise the Jolly Roger
Pirates Prospects 
Email me at: ksekelsky@gmail.com
Follow me on twitter at: @SketchBucn
I also do commissions/freelance illustration. Just contact me at the email above for info!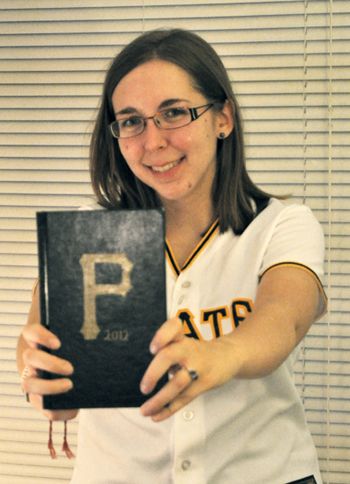 Short URL for this post: http://tmblr.co/Zy4yby